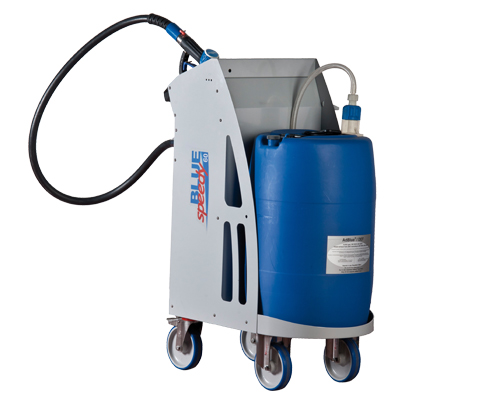 Speedy Blue 60 MID – Art. no. 6787MID
AdBlue® mobile filling system for 60 l drum, with electronic oval gear flow meter approved for legal transactions according to MID MI-005.
Compact dimensions, stainless steel body, 2 m delivery hose, automatic quick connection gun and printer to report delivery information. The unit is fully independent by main electricity thanks to an internal 12 Vdc high performance battery.
A multifunctional board displays the following information:
– Preselection of quantity to be dispensed or free flow delivery;
– Details of last deliveries.
Delivery: 10 l/min
Max outlet pressure: 4 bar
Current drain: 36 A
Weight: 40 kg
Dimensions (LxWxH) (mm): 450 x 720 x 1050